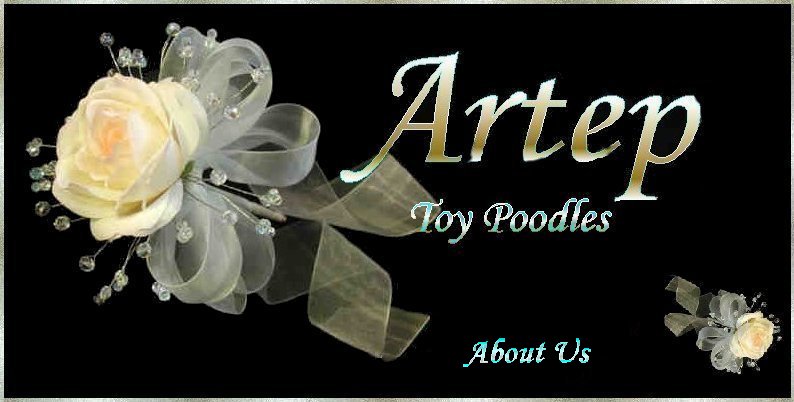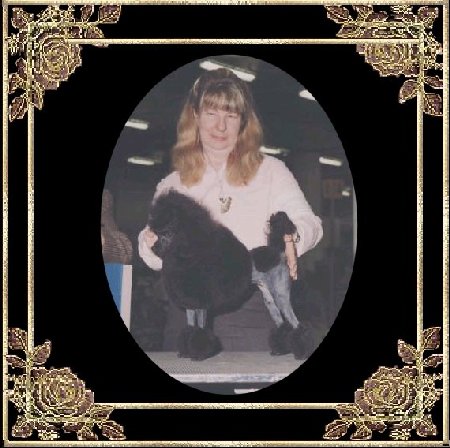 'ArTep' is a relatively new Poodle Kennel. But I would not say I'm new to the breed, I fell in love with poodles years ago when I was a child. People we knew had a black mini Poodle named 'Peuppy' she was ever so beautiful and smart. 'Peuppy' would catch the trolley every afternoon at 4:30 to meet her friend Mr. Alrroun. She wore a collar that had a place for her trolley fare for her trip.

She was the start of my love for poodles (Black)

In Germany my mother raised 'Silver Mini Poodles this was early in the 50's and 60's.

When we moved to the USA she brought a little Silver Zweig poodle with her.

She continued with her breeding program. My mother bought a really beautiful Black Toy Male Poodle for me. We called him 'Love Bug', I started to show him but he was way to small as he only grew to 6" in height. I do recall some of the now big poodle breeders back then laughing at my little but perfect male poodle. Not long after that my parents bought a white pair for me, only that did not work out either.Over the years several others have been bought from various lines, but all have come and gone for various reasons.My mother still breeds her 'reds' but I'm not certain I want to breed the red gene.

My second love was Cockers, so I went into them also, 'Chocolate' became my favorite color.I currently have a beautiful special that I'm campaigning.

While attending the shows with my cockers, I would still hold with strong interest the wonderful Poodle breed and would always watch them. We have met some wonderful poodle people, one of which was a very kind hearted, loving and generous lady, with the most beautiful white poodles I had ever seen. That lady is 'Roberta Davis, of Rochars' fame. ( breeder of BIS Winner Ch. Rochars Little Mustang).

Roberta let my mother breed to one of her beautiful white boys years ago, this is the grandsire of several of her new 'Rochar's Champions today.

As I got to know 'Roberta' she let me show some of her stockand start my new found again love with poodles,At the time Roberta had a little 4 month old black girl that I fell in love with,I asked her if I could show her,'Ruby' was her name she went on to become Ch. Rochars N Janthars' Ruby, I put 9 points on 'Ruby' including her first Major beating the then top handler in the US Dennis McCoy with her. Her co-breeder sent her of to be finished by Mike Lipinski who finished her very quickly. 'Ruby' has produced some very beautiful puppies for Roberta and Jan, they gave 'Ruby' to me on co ownership with Roberta,

'Ruby' was my foundation bitch, she lived to be almost 16 yrs old and now leaves behind a beautiful legacy of top winning and producing kids, grand kids and great grand children.

I loved and miss my 'Ruby'.

I also now co own several of the 'Rochars Champions' with Roberta. I'm hoping to make my new poodle kennel 'ArTep' as well respected and loved as the Rochars dogs are, with Roberta's love and help I hope I can make her and my mother proud of me in the years to come.




Nancy Miller

Phone-910 425-7597




Email Me:blossommillerlight@msn.com3>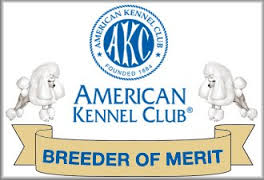 Powered by E-Guestbooks Server.





Home

Ruby

Opel

Pedro

Joy

Kathrina

Martin

Pueppy

Justice

Pearl

Cowboy

Emily

Snow

Chance

Show Hopefuls

Nursery

Puppy Form

Links

Flyball Kids

Percy aka Bug

Winter aka Porche

Cockers

Donna

Tannybar

Hershel

'Rochars Poodles'

All content ©ArTep Toy Poodles , 2008
All Rights Reserved.
No unauthorized use or reproduction.


Graphics & design by Lorraine Marshall
free hit counters gallery